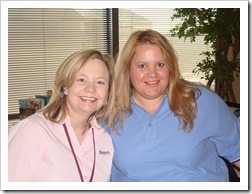 We Are Microsoft 2008 Event in Dallas
This past weekend seems like a dream.  That's probably because it was a sleep deprived coding marathon of epic proportions.  Some getting more sleep than others.  Of course it didn't help that I didn't get much sleep the night before we left.
The We Are Microsoft event was to help non profits with their development and website needs.  To hear some of the podcasts given by the GeeksWithBlogs.net crew, visit http://geekswithblogs.net/jjulian/.
You can view pictures of the event at http://www.flickr.com/photos/vonlar/sets/72157603771093349/
A BIG thanks goes out to Toi Wright, Amy (forgotten her last name), our Microsoft evangelists, BravoTech for hosting, all the sponsors, all the charities and most importantly all the programmers!